The General Assembly, Lecture Meeting and Reception in 2023.
2023.05.30更新
The General Meeting, Lecture and Reception were held at the Hilton Fukuoka Sea Hawk from 18:00 on Friday, 19 May.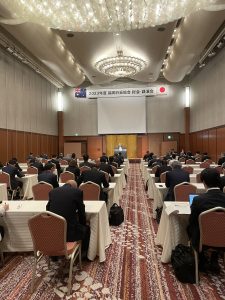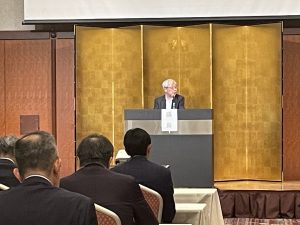 At the AGM, the business report and financial report for 2022 fiscal year, the business plan and budget proposal for 2023 fiscal year, and the election of officers were all approved.
For more information, please click on the link below.
Mr Philip Jacobson, President of IGNITED Ltd, was invited to give a lecture entitled 'The National Character of Australia's Language and History', in which he spoke with humour about the historical background of Australia's unique language and his experiences while learning the Japanese language.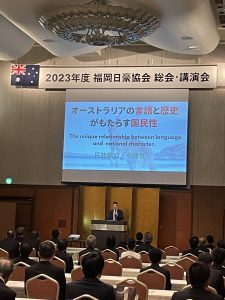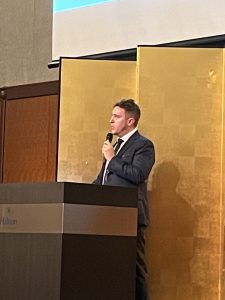 The reception was followed by a 'Wine and Cheese Tasting Part' for the first time since 2019. Following the Chairman's address, Ms Nagamatsu, Marketing Office Admin Manager of the Government of Western Australia's Tokyo Office gave the toast.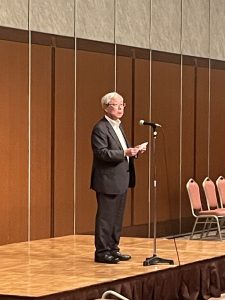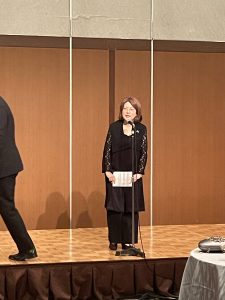 The party guest enjoyed a variety of Australian wines and cheeses, a variety of dishes, as well as the first buffet style meal in many years.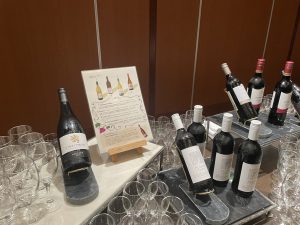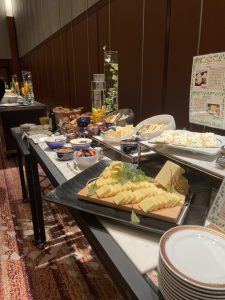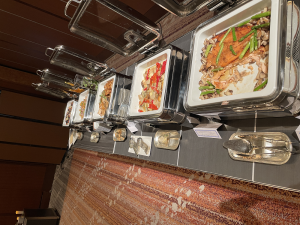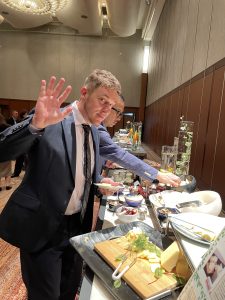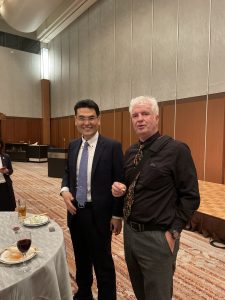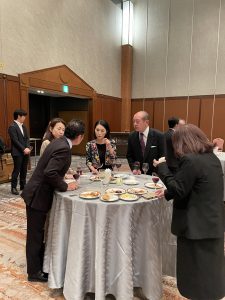 The AGM, lectures and reception for 2023 successfully concluded with closing remarks from Mr Higuchi, a member of  Fukuoka Prefectural Assembly.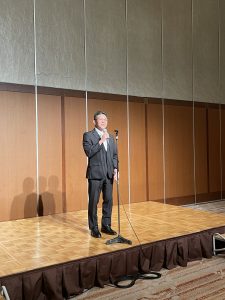 Thank you very much to everyone who attended. The number of participants in this year's meeting was as follows.
General meeting - 57
Lecture - 59
Reception - 61
The Fukuoka Japan Australia Society will continue to promote goodwill between Fukuoka, Japan and Australia.