Christmas Party 2021
2022.03.15更新
The "Fukuoka Japan-Australia Society Christmas Party 2021" was held at the Hotel New Otani Hakata on December 7. 2021.
Christmas party 2020 was unfortunately cancelled due to the coronavirus pandemic, but we were able to hold the party this time for the first time in two years under thorough infection control measures.
We were pleased to have 58 members including Ms. Elizabeth Cox, Minister of the Australian Embassy in Tokyo, and Mr. Trevor Holloway, Consul-General of the Australian Consulate-General in Osaka.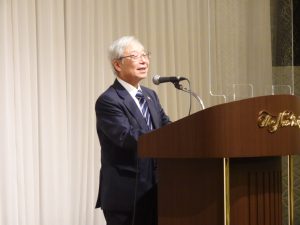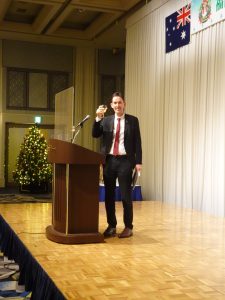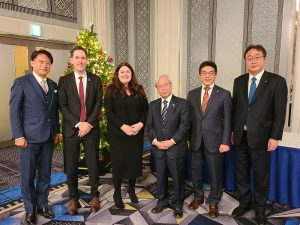 The reception started with a greeting by Chairperson Uryu, followed by Consul General Holloway's speech on the friendship between Australia and Japan and the future prospects for the two countries. In his speech, Consul General Holloway talked about his visit to the Christmas market held in front of Fukuoka City Hall and how he enjoyed it. He also talked about the opportunities of international exchange with Japan  are close at hand even in the midst of this health crisis.
This year's event was held in a seated style at tables with acrylic panels to prevent infection. Everybody enjoyed  the popular Australian course meal and conversation. The delicious Australian wines (red and white) selected by wine sommelier Daichi Nomura, who gave a lecture in July, were also served and were very well received.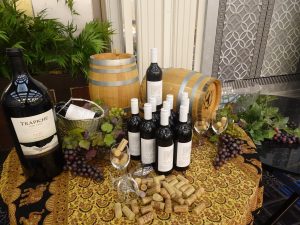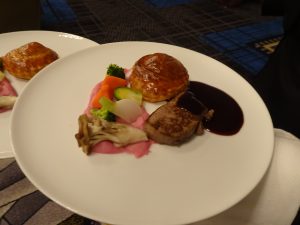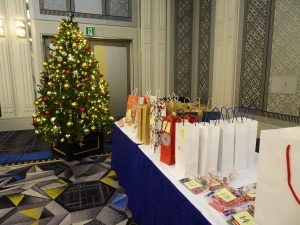 When the Santa Claus,an essential part of our Christmas event appeared,the party went even more excited. The children received many presents from Santa. Thanks to the many sponsor ships from our member companies, we were able to give gifts to all the participants this year.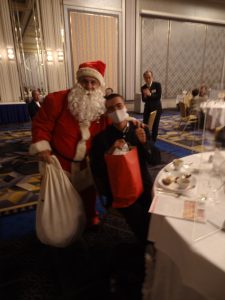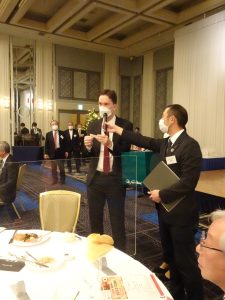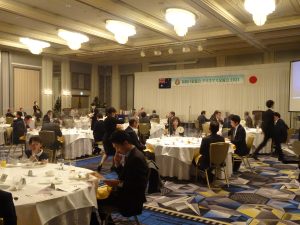 The first social gathering in two years turned out to be an evening full of smiles. We would like to express our sincere gratitude to everyone for making this event a success. The Fukuoka Japan-Australia Society will continue to plan fun events in the future.
We look forward to seeing you at our future events!!